MONK would follow this tumblr. / Start here for the jazz and stuff that looks like jazz sounds. (Beautiful)
Ask/Say
Oktober 14, 2014
Father of the Cool
Oktober 10, 2014
Miles Davis - Blues by Five
From Cookin' With the Miles Davis Quintet (Recorded 1956, released 1957, Prestige PRLP 7094)
I'm getting into the day with a trip through the four famous Miles Davis Quintet records (chronologically Cookin', Relaxin', Workin', Steamin' with the Miles Davis Quintet). This one is another from Cookin': Blues by Fie is one of the most extincting explorations of the blues in jazz music.It reminds us again how good the Miles Davis Quintet in fact is. Miles grooves incredibly with his horn, Coltrane is out of this world, Garland's job should be a orientation  for every jazz pianist, Philly Joe Jones plays us the greatest fours and Paul Chambers plays simply perfectly.
Miles Davis, tr

John Coltrane, ts

Red Garland, p

Philly Joe Jones, dr

Paul Chambers, b
_________________________________________________
August 25, 2014
Miles Davis - Airegin
From Cookin' With the Miles Davis Quintet (Recorded 1956, released 1957, Prestige PRLP 7094)

The Miles Davis Quintet grooves along Sonny Rollins' (listen to some Sonny I posted earlier) great Airegin. Philly grooves like hell and Coltrane blows out incredible chops.
Miles Davis, tr
John Coltrane, ts
Red Garland, p
Philly Joe Jones, dr
Paul Chambers, b
_________________________________________________________
August 24, 2014
August 18, 2014
August 16, 2014
Juni 21, 2014
Charlie Parker - Constellation
From The Savoy Recordings / The Immortal Charlie Parker (session held in April 1948, example release: Doxy DOK218)
If you woke today hating yourself because you slept till 1pm, like me, this is the right thing to get you up. If you're a sadist you're also gonna be happy about the young Miles being tortured by Bird's frantic tempos. 
Charlie Parker, as
Miles Davis, tr
John Lewis, p
Curley Russell, b
Max Roach, dr
____________________________________________________________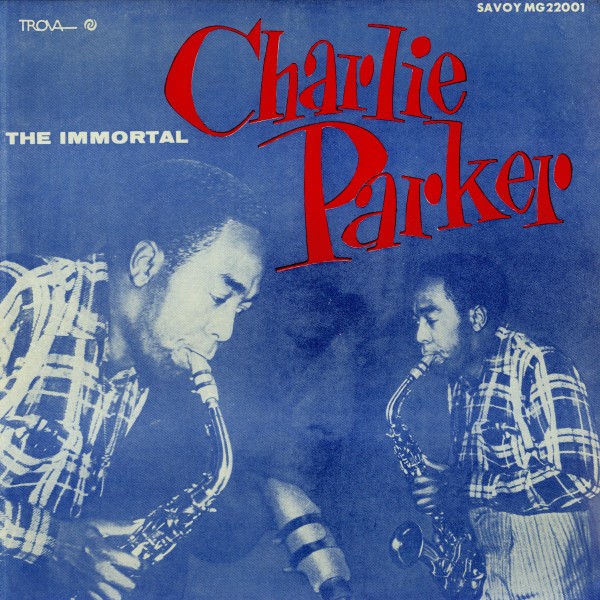 Juni 13, 2014
Miles Davis - Salt Peanuts
From Steamin' With The Miles Davis Quintet (recorded 1956, released 1961 on Prestige PRLP 7200)
I bet you all checked out this tune. Salt Peanuts is known as humorous classic today and it is one of the very first drum focused compositions in jazz, written by Dizzy Gillespie and Kenny Clarke.
This version was made on May 11 1956 at Rudy Van Gelder's Hackensack studio. Together with the record date of October 26 1956 this two hurried and uncut first-take sessions make the very famous Miles Davis Quintet recordings (chronologically regarding to release: Cookin', Realxin', Steamin', Workin')  that are seen as the best i.a. in Hard Bop. Coltrane proofs that he totally could blow the Bop and we hear Philly Joe Jones in an overlong incredible drum solo leading to a sudden end. 
Every jazz-enthusiast should know the personnel of a few groups, this is one of them. No doubt you know… So finally the Miles Davis Quintet is:
Miles Davis, tr
John Coltrane, ts
Red Garland, p
Paul Chambers, b
Philly Joe Jones, dr
______________________________________________________
Juni 6, 2014
Miles Davis - Venus de Milo
From Birth Of The Cool (recorded 1949/50, released 57 on Capitol T-762)
One of the Gerry Mulligan tunes on Birth of the Cool in which he was very active as writer (also Jeru & Rocker) and as arranger (for example Darn That Dream). The album is not only the birth but also the best of the Cool Jazz to me. 
Oh Venus…
Miles Davis, tr
J.J. Johnson, tb
Sandy Siegelstein, french horn
Bill Barber, tuba
Lee Konitz, as
Gerry Mulligan, bars
John Lewis, p
Nelson Boyd, b
Kenny Clarke, dr
________________________________________________________
Juni 5, 2014
(Quelle: melazcosmo)