Monk would follow this tumblr. / Start here for the best jazz of yesterday, today and tomorrow.
Ask/Say
Dezember 11, 2012
Februar 25, 2012
So, let's revive a 70s' classic. One of the best progressive rock songs ever recorded! The Tulls always had a magical atmosphere, didn't they.
When I listen to it I see small trolls dancing around in the underwood of foggy harvest forests. Is this normal?!
_______________________________________________________________________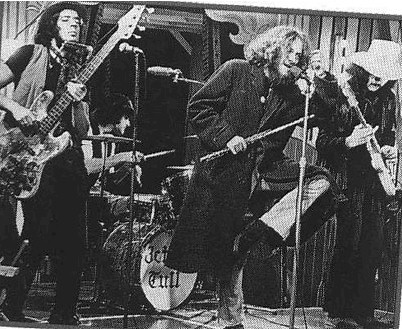 Januar 24, 2012
Always when I listen to Captain Beefheart & his Magic Band I ask myself, when the day will come I understand it.
But even if I don't understand: I love it, 'cause it's genius.
Click on the cover to take a listen & hear what I mean.
Januar 17, 2012
New The Mars Volta Album will be released um March 27 (2012) under the title 'Noctourniquet' as you can read on their homepage.
Doctor Who needs more jazz. Everything needs more jazz. And swing. And cabaret.

Miles Davis, Bitches Brew There has been a significant lack of jazz on this list, and who better to fill the void than...