MONK would follow this tumblr. / Start here for the jazz and stuff that looks like jazz sounds. (Beautiful)
Ask/Say
Oktober 9, 2014
Mingus in the Columbia studios on 30th Street 1959
Oktober 9, 2014
Seven inch on Blue Note, French Pressing. 
(via rhythmisolation)
Oktober 8, 2014
Dexter Gordon - Dexter's Riff
From Dexter Rides Again (1947, Savoy MG 12130)
This tune is basically the Hard Bop King's first studio track ever. We hear him in great shape: A 24 years young Dexter with cool side-men like Art Blakey, Curly Russell  and one of the big bop composers and pianists Tadd Dameron. 
Dexter Gordon, ts
Leo Parker, baritone s
Tadd Dameron, p
Curly Russell, b
Art Blakey, dr
_________________________________________________________
Oktober 8, 2014
Oktober 7, 2014
Lester Young - On the Sunny Side of the Street
From Lester Young With the Oscar Peterson Trio/The President Plays With the Oscar Peterson Trio (Original release: 1955, Norgran MGN 1054)
Another one from the President's reference album. This time it's a true classic: On the Sunny Side of the Street. A wonderful tune for Lester's tone who performs with an incredible smoothness and gives you positive vibrations on your way. And still the Oscar Peterson trio (plus guitar player Barney Kessel) is one of the best rhythm groups you can hear on a jazz record.
Lester Young, ts

Oscar Peterson, p

Ray Brown, b

J.C. Heard, dr

Barney Kessel, git
__________________________________________________________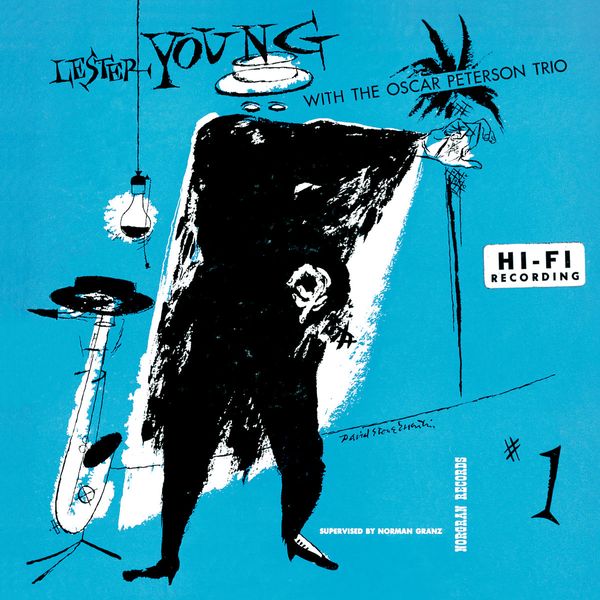 Oktober 6, 2014
Oktober 6, 2014
What is it today? Bop What Bop? Bebop Who is it today? Bird What Bird? Charlie Yardbird Parker What Charlie Parker? Bird at the Roost And what is it afterwards? Jazz at Massey Hall
Oktober 6, 2014
Oktober 4, 2014
Bud Powell - I Want to Be Happy
From The Amazing Bud Powell, Volume 2 (1954, Blue Note BLP 5041)
Miles Davis explained in his biography that what Charlie "Bird/Yardbird" Parker was for the saxophone Bud Powell was for the piano. He was right. Bud Powell is a player with an incredible technique who plays with a style and understanding of music that was never heard before. 
Bud Powell, p
George Duvivier, b
Art Taylor, dr
___________________________________________________________
Oktober 1, 2014
Eric Dolphy - Hot House
From Berlin Concerts (1961, enja 3007-2)
Eric Dolphy playing one of the very be-bop hymns: Hot House by Tadd Dameron in a nineteen minutes long version.
He is in best shape musically and blows out all the typical Dolphy-style phrases. This LP recorded in Berlin in 1961 where he died three years later gives an excellent insight in what makes Dolphy's playing so significant.   
Can you discover the little quote from Charlie Parker's 'Chasing the Bird'?


Eric Dolphy, as
Benny Bailey, tr
Pepsi Auer, p
George Joyner, b
Buster Smith, dr
_________________________________________________________
Oktober 1, 2014
Thelonious Monk on Prestige (as leader): Thelonious Monk Trio (7027); Monk (7053); Thelonious Monk And Sonny Rollins (7075)
September 30, 2014
On this day, June 17th in 1967, John Coltrane died at the of 40 from liver cancer at a hospital on Long Island.

His death took many in the musical community by surprise as Coltrane kept his health condition private. Miles Davis said that "Coltrane's death shocked everyone, took everyone by surprise. I knew he hadn't looked too good. But I didn't know he was that sick or even sick at all."

Coltrane's funeral service was opened by the Albert Ayler Quartet and closed by the Ornette Coleman Quartet.
(Quelle: moretransistorssmashed, via onedownoneup)